Practicality

Characters featured:

Contributors: Ellen Million (Artist),
Story collections: The Evolution of the Snow-Unicorn,

This piece is non-canon. It may not correctly reflect setting details and established plotlines.

From 1997, this is the second snow-unicorn ever drawn, and the first Northerner. It was a knee-jerk reaction to too many bikini-clad snow warrior women, and the start of a whole world...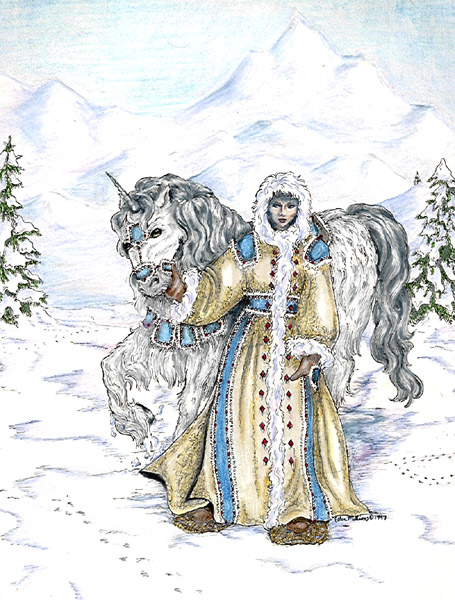 View/Add/Edit Comments
This extra is for supporters only!
The extra is: A high-resolution .PDF file to download and color!
---
Home | Characters | Art | Fiction | Articles | Contact | Privacy Policy |Member Login
Donate to support our operating and promotional costs!
Or, subscribe and support individual creators!
[Concept and Site Design: Ellen Million | Website basecode: Ron Swartzendruber]
[No portion of this site's content may be used or copied without prior, written consent.]